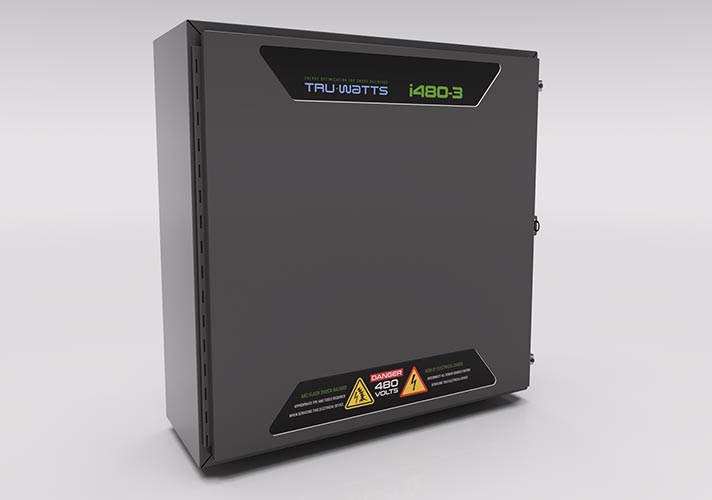 Basic Power's patented energy optimization technology, TruWatts, is a comprehensive power quality solution providing Voltage & Current Optimization, Harmonic Filtering, Phase Balancing, Surge Protection, Sag Mitigation and Power Factor Correction. The technology employs a unique electromagnetic reactor coupled with an EMI filtration network and AC energy storage and produces significant improvements to the quality of electrical power within a building to protect equipment from electrical disturbances and distortions and reduce peak and average energy consumption to lower operating costs and extend the lifecycle of electrical and electronic equipment.
Both the 480-3 and 480-2 TruWatts models are intended for large commercial and industrial facilities with a 480V service.
Basic Power has recently conducted successful pilot projects for the US Army, the Refrigerated Warehouse and Manufacturing sectors and Water Treatment Facilities.
Basic Power also manufactures TruWatts models for 208 V service with clients ranging from fast food restaurant chains, schools, and offices.
R&D is underway for custom TruWatts models to reduce energy usage and provide surge protection and power quality enhancement for 5G cellular towers and remote water and mineral wells.